Can Phone Cases Drain the Battery? The Battery Drainers
How Can Phone Cases Affect Battery Life?
Can phone cases drain the battery? Mobile phone cases have been an important part of smartphones over the years. Even big phone manufacturers like Apple are in an effort to gain a share in this huge smartphone case market. The mobile phone case market is diversifying and growing day by day. We cannot imagine life without smartphones. We do our daily routine work with smartphones, such as following social media and checking emails. Many companies have directed their employees to work from home. Smartphones have become both social communication and working tool for people. 
 We mentioned in one of our previous blogs that a survey conducted by Deloitte indicates that American consumers check their smartphones an average of 52 times and a total of 24 Billion times each day in 2018. We all know that these numbers are much higher now. The more use of smartphones brings the battery life of the phones to the agenda. The smartphone cases market is growing accordingly. Can phone cases drain the battery? Smartphones run many applications at the same time. Running multiple applications at the same time drains the battery in a short time. Apple increased the battery capacity in the iPhone 11, iPhone 11 Pro, and iPhone 11 Pro Max in 2019.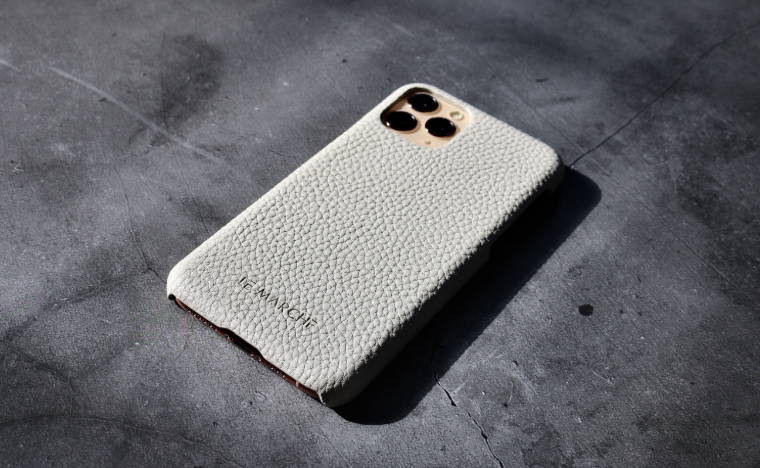 Can phone cases drain the battery? Le Marche Leather offers the best iPhone cases.

How Can Phone Cases Drain the Battery?
Can phone cases drain the battery? Many different materials are used in making smartphone cases. Smartphone cases made of aluminum and similar metals cause battery warming as they make signal exchange difficult. This warming reduces battery life. Genuine leather phone cases do not interfere with signal exchange and contribute to heat balancing. Cases made of genuine leather will contribute to maintaining the battery life of your iPhone. 
Cold weather, screen brightness, poor cellphone (and wi-fi) coverage, poorly coded apps, the number of notifications coming in on your lock screen are the reasons that drain your battery.
Room temperature is ideal for iPhone batteries
Can phone cases drain the battery? According to some experts, nothing zaps battery life like the cold weather. The most suitable temperature for the battery of iPhone devices is the room temperature of 20 ° C / 70 ° F. Charging or using your iPhone in the cold negatively affects battery life. To use the battery optimally, it is necessary to protect the phone from hot or cold environments. The leather cases you use for your iPhone contribute to keeping your smartphone at a reasonable temperature. Apple says that "your device is designed to perform well in a wide range of ambient temperatures, with 62° to 72° F (16° to 22° C) as the ideal comfort zone. It is especially important to avoid exposing your device to ambient temperatures higher than 95° F (35° C), which can permanently damage battery capacity."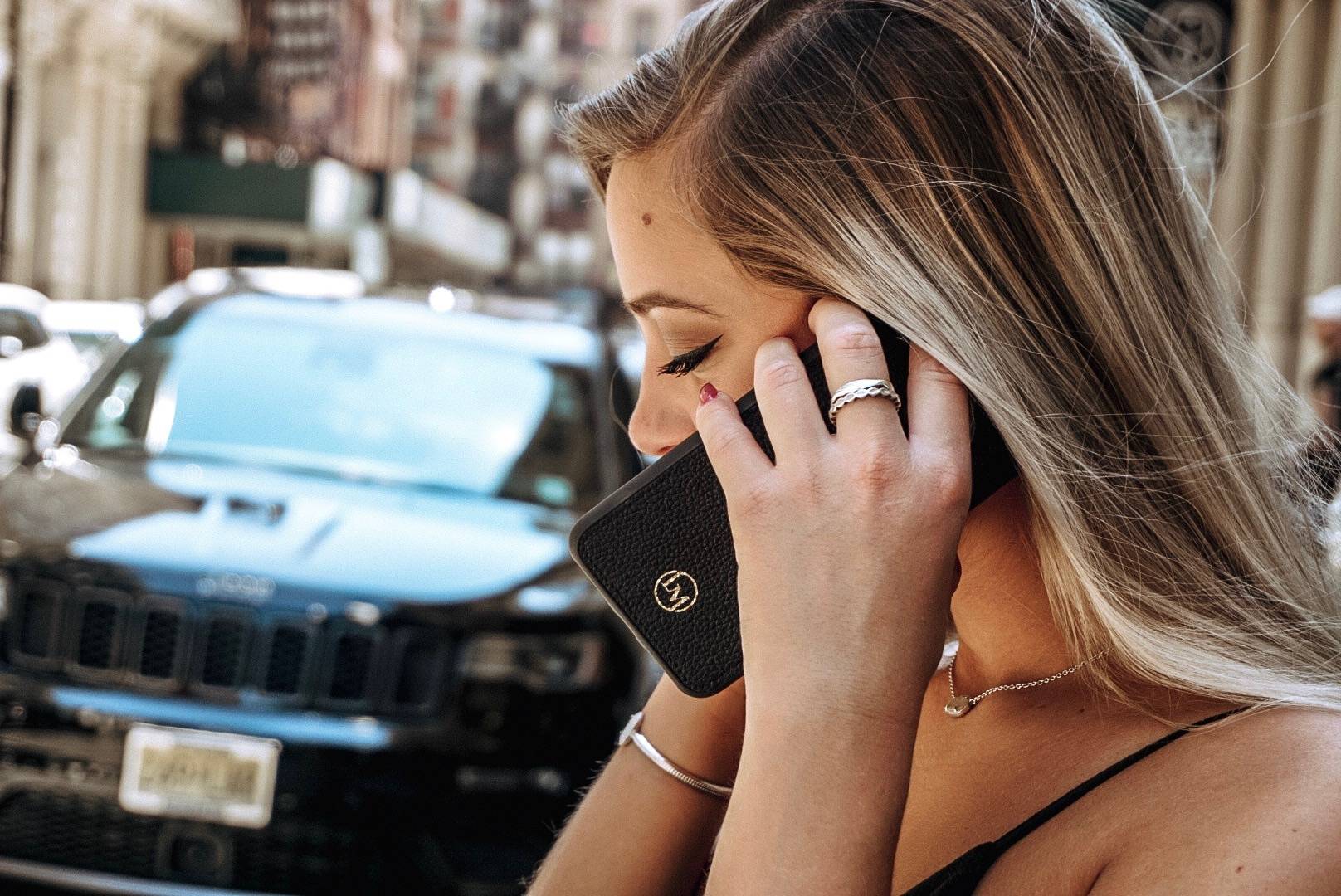 Le Marche Leather cases protect your iPhone's battery
Can phone cases drain the battery? Leather phone cases can contribute to battery lifespan protection. We have already explained in our previous blogs that leather cases are the best choice for iPhone 11. iPhone cases made of genuine leather are protective, easy to grasp, sophisticated, durable for decades, graceful, refined, and flexible. Phone cases, made of genuine leather can be transformed into a work of art by master craftsmen. As leathernaturally mentioned "leather is comfortable because it can absorb perspiration - those with a natural finish can also help regulate temperature through breathability. Its fibrous construction has memory and shapes to your own use over time."
Le Marche Leather Cases and Your iPhone 11 Battery Lifespan
We believe that some phone cases can drain the battery. Le Marche offers quality leather phone cases to protect your iPhone 11 or other iPhones from bumps and scratches, and to keep their batteries healthy. The company uses premium quality pebbled leather on the exterior with a nubuck and microfiber interior. Le Marche offers handcrafted cases and cardholders in different colors: The leather stitching, curvatures, cutouts, are all completed with incredible craftsmanship. Hand-pressed monogramming is ordinary for every leather product for the company. Each leather accessory comes with a gold or silver foil option. 
 Besides protecting your iPhone 11, Snap-On Le Marche leather cases also allow customers to personalize them. Can phone cases drain the battery? The cases allow the customer both to protect their smartphones and batteries and personalize their smartphone. Le Marche uses different types of leather such as pebble-grain, floater, suede, and nubuck in its products to address different tastes. For your iPhone 11, you are looking to show off the svelte your initials on the back of the phone it's a great leather case out there for you on the web.
Le Marche Leather is the Story of Optimism and Inspiration
The vision of Le Marche Leather emerged when three dedicated friends came together to inspire and nurture the human spirit by providing everyone a canvas for self-identity and self-expression. Le Marche Leather was born from a love and passion for leather and transforming the material into something meaningful. With the help of leather artisans, veterans, and foreign designers, Le Marche Leather has become one of the high-quality brands that achieve new qualities of elegance in the mobile lifestyle of people around the world. Simply visit our website, choose the customization option, and do let us know so you can have your personalized iPhone 11 case. Can phone cases drain the battery? Le Marche Leather strives to protect the lifespan of your iPhone's battery. 
Le Marche handcrafts premium leather accessories to bring sophistication to your mobile lifestyle. With an all-in-one vision, Le Marche provides leather iPhone cases that are durable, elegant, fashionable, and functional. Our sleek, modern, and luscious iPhone 11 Snap-On case designs combined with personalized options makes a statement wherever you go. 
 Extraordinary should not be expensive, but a standard. Le Marche Leather has created its own style, and now we are building a community. 
 Follow us on YouTube, Instagram, and Facebook. 
 Click here to see Le Marché Leather collections.
Leave a comment